In Honor of Ernest "Sandy" Futara!
- (Actually, his real name is Ernest Elmore Sadler) -
Yes, the time has come - It is official - Sandy has fully retired! He had acted as Futara accounting and managing consultant for many years. Following is a tribute to a man who has influenced many people professionally and personally. WE WILL MISS HIM!
Sandy Facts
1. Ernest Elmore Sadler - "Sandy" was born to Ernest Elmore and Faith Myrtle (Jeffers) Sadler in Brooklyn, New York on May 15th, 1932.
2. Sandy Joined the Navy in 1949 and served until 1954.
3. He Married Maureen Sheila Downey, "Mo-Mo", on February 19th, 1955.
4. Sandy earned his B.A. in 1959 and his M.S. in 1961 - both from the University of Massachusetts - Psychology.
5. Fresh out of college and relocating to California - He took employment with North American Aviation as a research engineer until 1964 and remained part of the technical staff for Rockwell International until 1970.
6. With electrical engineer friend and associate, Jim Sweeney, he co-founded Unisen Corporation - a successful electronic exercise equipment manufacturing company - builders (at the time) of the well known "Life-Cycle" electronic bike and "Star-Trac" treadmill.
7. He retired at age 57 in 1989 and worked as financial and business consultant to many people and friends. He spent much of his time (16 years!) consulting for Futara Electronics Company before fully retiring and spending his later years with his family.
"Mo-Mo"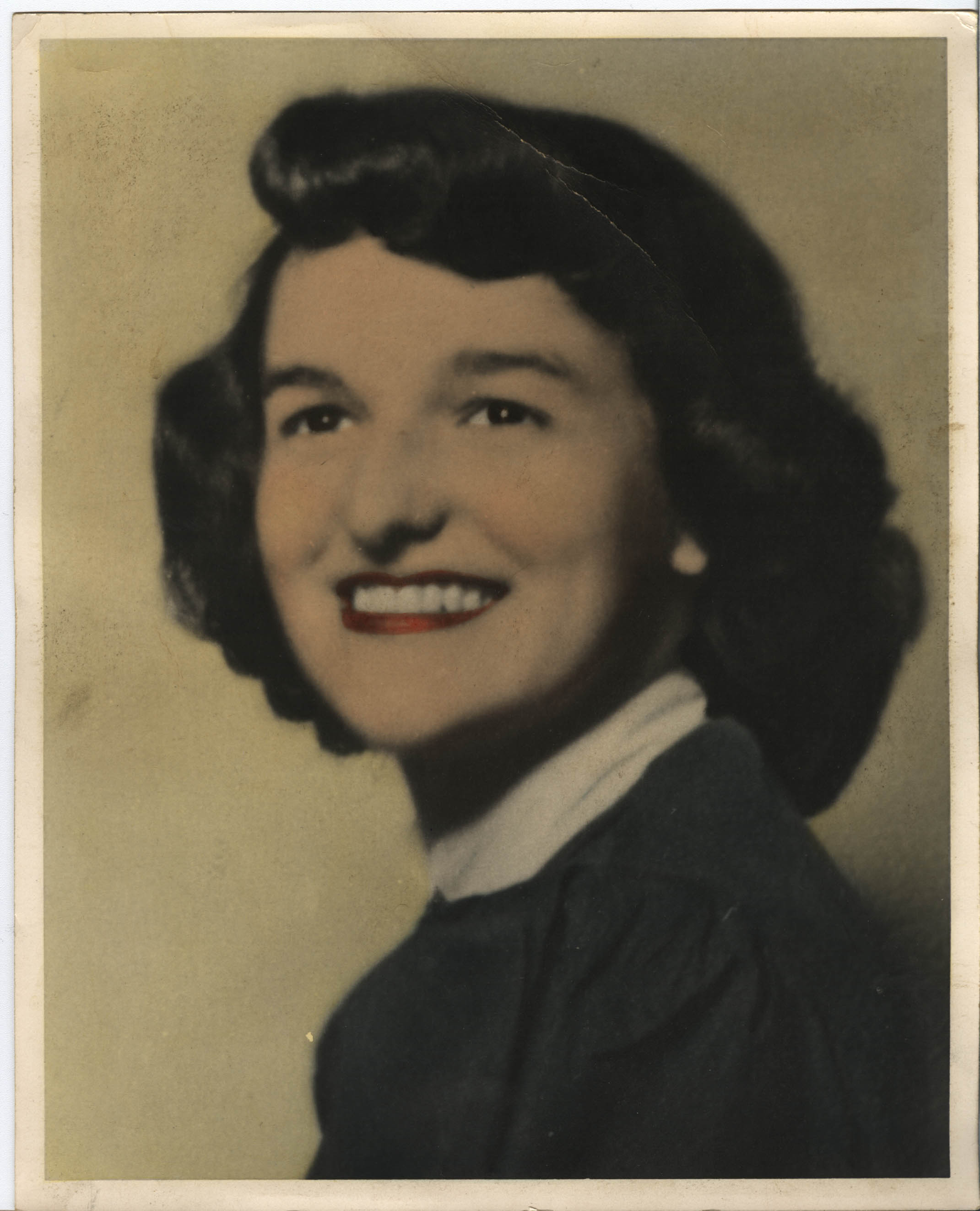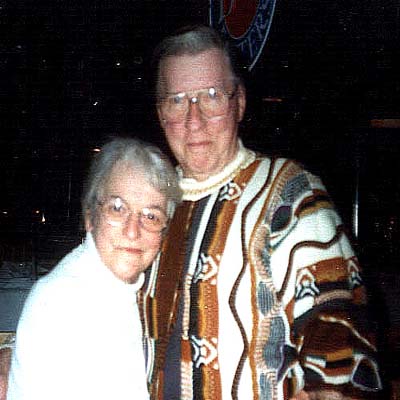 Maureen Sheila Sadler, nee Downey, passed away on June 19, 2004, surrounded by her loving family. Maureen gave graciously and endlessly to her family, her friends, and to each and every person she met. She spent her working life caring for others as a surgical technician or back office nurse in Massachusetts and California. She was married in February, 1955 to Sandy Sadler, also a former resident of New Bedford. Mr. Sadler received his M.S. Degree from UMass in 1961 and they relocated to Anaheim, California. Maureen leaves her husband, four children, thirteen grandchildren and two great grandchildren. Per Maureen's wishes, no formal services were held. Cremation was handled by Calvary Mortuary of Los Angeles. A celebration of her life was held at her residence on what would have been her 69th birthday on June 30th, 2004.
Sandy Pix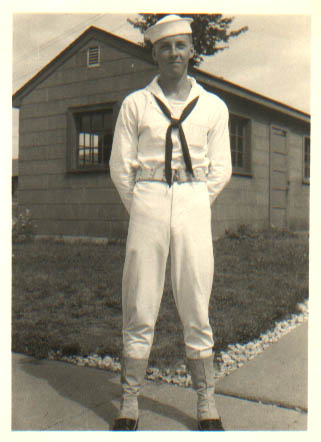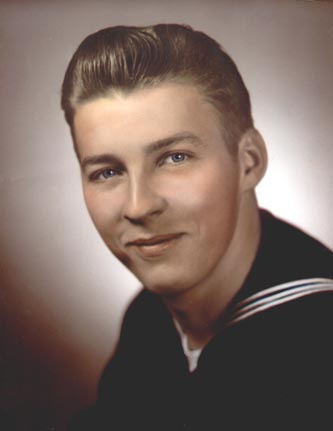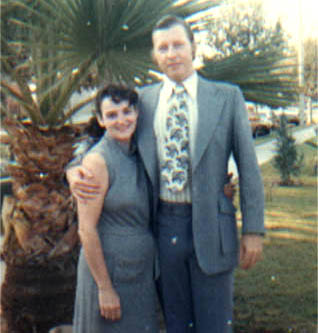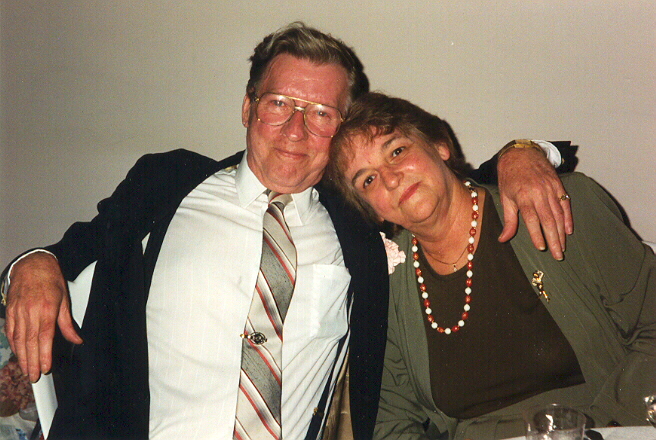 Sandy Sings!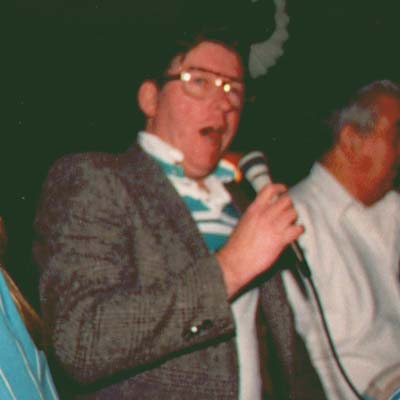 Download MP3 files of the man in action at a real Irish piano pub!
3. I'll Take You Home Again Kathleen
4. On The Street Where You Live
* * *
Email us with your questions or comments !!
service@futara.com